The Anti-Malware Testing Standards Organization (AMTSO) is an international non-profit association that focuses on addressing the global need for improvement in the objectivity, quality and relevance of anti-malware testing methodologies.
AMTSO is a member-driven organization, and all our activities are directed and steered by our members. 
Members contribute to AMTSO through participation in discussions at our regular in-person meetings, and on our member mailing list and member website. Our Board of Directors is elected by and from the membership, and the Executive Team comprises mainly member volunteers.
Executive team
AMTSO's executive team drives the day-to-day operation of the organization. Comprised mainly of volunteers, the team is supported by paid contractors.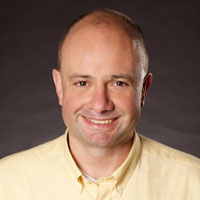 Dennis Batchelder
PRESIDENT AND CEO​
Dennis Batchelder is president at AppEsteem. He spent eight years at Microsoft, leading their antimalware efforts and strategy through products, services, and partnerships. Before Microsoft, Dennis ran the threat and security information management product lines as an SVP of Computer Associates, which he joined after founding, running, and selling them a network security product company. 
He's got a business and computer science degree, and he's the author of the Soul Identity series of novels. He took on the role of AMTSO President in 2016.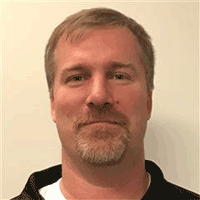 Brad has been a security professional for over 20 years with experience leading and managing teams focused on protecting people and systems from malicious behavior.
During his nearly 15 years at Microsoft, Brad helped change the direction of security inside the company as it dealt with the realization it was on the forefront of the emerging threat landscape through his work on the cross company Security Taskforce, MSN Security Operations, Windows Defender, and Office Security.
He left Microsoft to help create CrowdStrike in its mission to defend against the emerging threat of well-funded adversaries and nation states attacking the US economy. Brad became AMTSO's CTO in 2016, and joined the Board of Directors in 2018.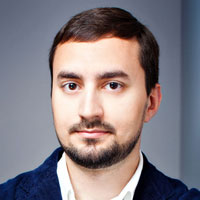 Vyacheslav Zakorzhevsky
CFO
Vyacheslav joined Kaspersky in 2007 as a virus analyst. He later rose to become a senior virus analyst, then a leading virus analyst in the heuristic detection group. Here, his work was related to the detection and removal of polymorphic viruses, as well as the detection of packed and protected objects.
In 2013, Vyacheslav was appointed head of the vulnerability research group, with his primary focus being on studying exploits and developing better protection against them. In 2014, he became head of the Kaspersky anti-malware team. He was responsible for all issues relating to detection quality and false-positive rates.
In 2018, Vyacheslav became Head of Anti-Malware Research at Kaspersky. He is now responsible for the quality of protection technologies for all Kaspersky products designed for different platforms – including Windows, Android, Linux, Mac, Industrial and others. The quality of protection includes detection rate alongside false positive rate, reaction time and remediation. At the same time, Vyacheslav actively contributes to Kaspersky's technological strategy.
Vyacheslav has a bachelor's degree from the Moscow Institute of Fine Chemical Technology and a master's degree from the Russian Presidential Academy of National Economy and Public Administration. He has also earned an MBA in Global Finance and Banking from the Swiss Business School.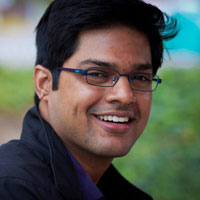 Sharat Ganesh is the Head of Technical Marketing at FireEye, Inc where he leads the competitive intelligence and third-party testing charter. Previously, he led a Sustaining Engineering team managing engineering challenges for FireEye's broad customer base across their security solutions product lines for 5 years. In his current role, Sharat manages FireEye's external technical relationships with analysts, and third-party security testing companies. He, also, has extensive experience handling end to end customer escalation and support processes in the cybersecurity industry and has successfully built, managed global teams and executed new initiatives.
When he is not busy enabling go-to-market initiatives and supporting FireEye's customers, Sharat is passionately involved in a variety of initiatives supporting diversity in technology and is a technology-career mentor for under-represented kids in his community.
Sharat graduated with his Bachelor's in Electronics Engineering degree from Anna University, India and his Master's degree in Telecommunications from the University of Colorado at Boulder.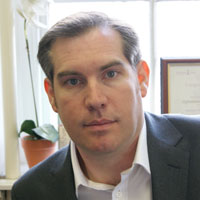 John Hawes
COO and Company Secretary
John Hawes has been involved with anti-malware testing since 2000, first spending over five years in the QA lab at Sophos before joining Virus Bulletin in 2006. For more than ten years he ran VB's testing operations, including overseeing the VB100 award scheme, producing over 60 comparative reports, and for three years took joint responsibility for running the company.
During that time he joined the Board of Directors of the Anti-Malware Testing Standards Organization (AMTSO), serving as Chair in 2015-16.
In 2017 he left VB to become a director and consultant at Tick Tock Social ltd. He currently contracts for AMTSO, serving as both COO and Company Secretary. Outside of testing, John writes and blogs on security-related matters, including spells as a regular contributor to Naked Security, Payment Source and other outlets.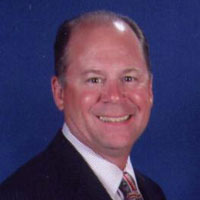 Scott Jeffreys
Standards PM
Scott Jeffreys has been a business and technology leader in Financial Services, Cybersecurity, and Educational sectors during the last three decades. Mr. Jeffreys is an Executive Team Member of the Antimalware Testing Standards Organization (AMTSO) actively developing and deploying Standards for fair and equitable antimalware and security software testing and reporting.
As Chief Technology Officer for Total Defense, Incorporated, Mr. Jeffreys led the push into cloud defined security products including cloud scanning technologies deployed for Consumer and Mobile (IoT) users.During his tenure as Vice President, Research and Development, with Computer Associates, he led the development of new protection and firewall technologies leading to the growth of a $120 million annual security sector.
During a twenty-year career with Reuters Information Technology, Mr. Jeffreys led the definition, development, and delivery of industry leading technologies for Real-Time Data Distribution, Equity and Forex Trading Platforms, and Financial Workstations.
Mr. Jeffreys joined the Computer Science faculty at New York's Hofstra University in 2015 as an Associate Professor (adjunct) teaching courses in Software Engineering, Project Management, Computational Finance, and Discrete Structures. He received his Bachelor's Degree from Hofstra University (1982) with a major in Mathematics and dual minor degrees in Computer Science and Economics. His Master's Degree in Mathematics was conferred by Adelphi University (1984). Mr. Jeffreys was a member of the Hofstra Collect Liberal Arts and Sciences Dean's Advisory Board from 2010-2015. His research interests include Enterprise Architecture, Security Software and Protection Techniques, Computational Finance, and Mathematical Problems in Computer Science. His most recent publication, "Betting on Security", examined the emerging fantasy sports betting world and the value of Big Data analysis which was not available to the general public.
Board of directors
AMTSO's Board of Directors is made up of volunteers elected from and by the AMTSO membership. The current Board members are as follows: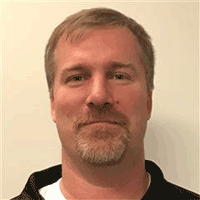 Brad has been a security professional for over 20 years with experience leading and managing teams focused on protecting people and systems from malicious behavior.
During his nearly 15 years at Microsoft, Brad helped change the direction of security inside the company as it dealt with the realization it was on the forefront of the emerging threat landscape through his work on the cross company Security Taskforce, MSN Security Operations, Windows Defender, and Office Security.
He left Microsoft to help create CrowdStrike in its mission to defend against the emerging threat of well-funded adversaries and nation states attacking the US economy. Brad became AMTSO's CTO in 2016, and joined the Board of Directors in 2018.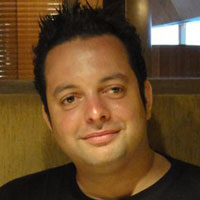 Luis Corrons has been working in the security industry since 1999, specifically in the anti-malware field. In 2018 he signed up with Avast as their Security Evangelist. Previously he was the Technical Director at PandaLabs, the malware research lab at Panda Security.
Luis has been always involved in malware investigations, such as the shutdown of the Mariposa botnet or the Operation Oil Tanker.
Luis is a top rated industry speaker, speaking at events like HackInTheBox, APWG, AVAR, Virus Bulletin, and Security BSides. In addition to being Avast's Security Evangelist, Luis is a WildList reporter, member of the Board of Directors at AMTSO (Anti-Malware Testing Standards Organization) and member of the Board of Directors at MUTE (Malicious URLs Tracking and Exchange).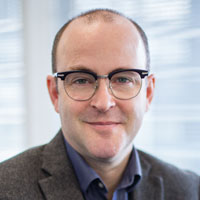 Simon Edwards
An IT journalist between 1995 and 2010, Simon worked on the UK's biggest computer magazine titles. At Dennis Publishing these included titles such as Computer Shopper, PC Pro, Computer Active, Web User, Mac User and IT Pro.
Simon's areas of expertise is anti-malware testing and he was, until the end of 2015, Technical Director of Dennis Technology Labs, an independent security testing business that was part of the Dennis Publishing media company. He then founded SE Labs, which specialises in advanced security testing. He also provides technical advice to a number of specialist security companies.
A founder member of the Anti Malware Testing Standards Organization (AMTSO), Simon was chairman of its Board of Directors between 2012 and 2015. He rejoined the Board in 2016, and resumed his role as chairman later the same year.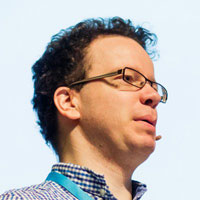 Martijn Grooten
A former academic mathematician, Martijn Grooten has spent a dozen years working at various roles at Virus Bulletin. He set up its email and web security tests and has been actively involved in the VB100 endpoint security tests.
As Editor of Virus Bulletin he oversees everything VB publishes, and is responsible for the programme of the annual Virus Bulletin conference. He is a regular public speaker on various IT security topics. He has served on the AMTSO Board since May 2019.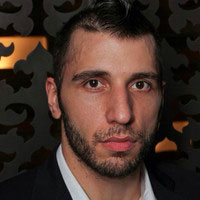 Onur Komili
Onur is the veteran voice of 3rd party testing within Sophos, providing insight and guidance to SophosLabs, Engineering, Marketing, and the Senior Management Team thanks to his 12 years of experience at Sophos.
Starting on the front-lines, in Spam Analysis within SophosLabs for two years, followed by 6 years as a researcher on emergent web threats, Onur has led the 3rd Party Testing team for the past 4 years. Onur's deep comprehension of not only testing but also the true risks and threats organizations and individuals face today is essential for valuable collaboration with 3rd parties.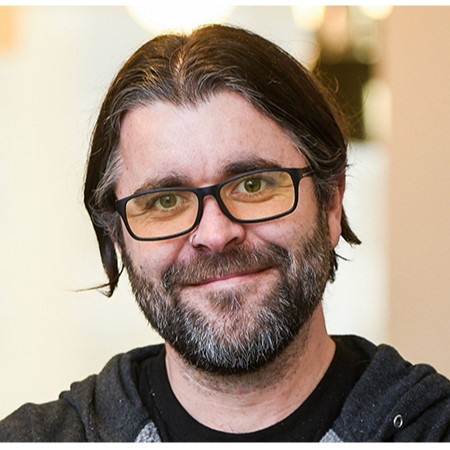 Ian McShane
Ian McShane is the Vice President of Product Marketing at Endgame. He has two decades of experience in operational IT and security and risk planning for enterprises, service providers and software vendors. He is a recognized leader for his ability to help organizations scale their security programs and bring products to market. Previously, Ian was Gartner's lead analyst for endpoint protection and EDR, and lead author on Gartner's Magic Quadrant for Endpoint Protection Platforms. During his tenure, Ian specialized in research focused on assessing the impact of emerging technologies for security operations, breach detection and incident response.
Prior to joining Gartner, he led Global Product Marketing and Product Management teams at Symantec for over a decade, with a focus on email security, web security, endpoint security and advanced threat protection.
Ian has delivered infosec advice, guidance, and insights at many industry events over the past 15 years including BlackHat, Gartner Security Summits, Health ISAC/ Financial Services ISAC, and various vendor conferences. In 2018 Ian was the keynote speaker for Panda Security's annual industry event.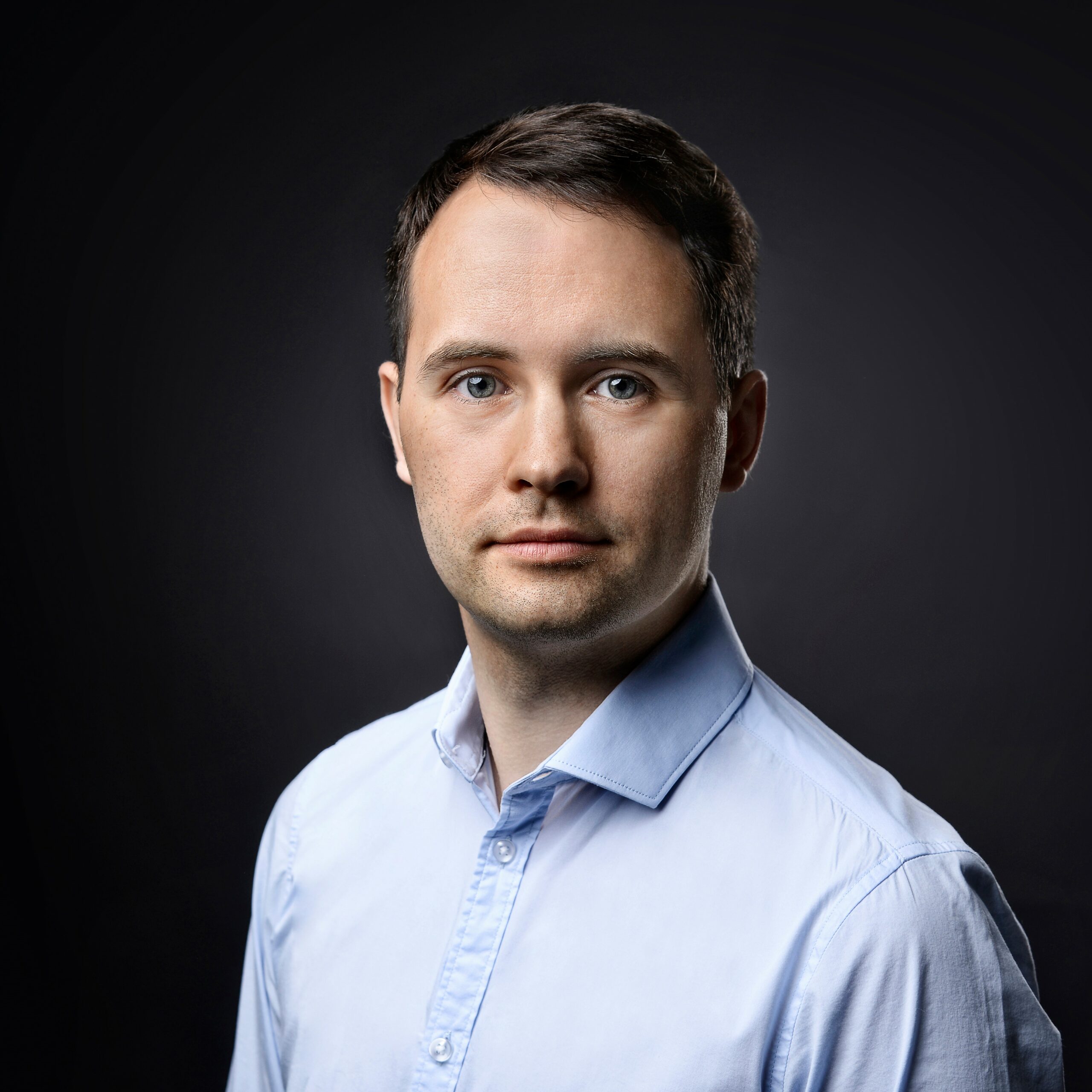 Maik Morgenstern
Maik Morgenstern is a CEO and the Technical Director of AV-TEST GmbH. He has a diploma degree in Engineering and is responsible for the planning and implementation of test operations in the Institute, in addition to managing the development of new test scenarios. He is also responsible for the software engineering activities at AV-TEST including both test automation as well as malware analysis tools that are developed solely in house. One notable public service developed by AV-TEST is the threat intelligence platform AV-ATLAS launched in 2019. In 2013 he has introduced research on and testing of IoT security to AV-TEST.
During his over 15 years at AV-TEST he has presented at several industry conferences including AVAR Conference, Black Hat Conference, CARO Workshop and Virus Bulletin Conference.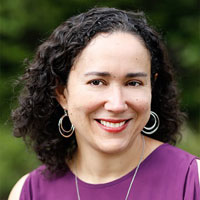 Glaucia Young
Glaucia Faria Young is an engineering director at Microsoft, focused on Windows and Azure security, data and intelligence. She has been working in the security industry since 2011 with experience leading and managing teams focused on protecting people and systems from malicious behavior and digital threats
Glaucia has worked for more than 21 years in the technology industry, holding various roles in testing/QA, software engineering, data engineering & science, and management in Microsoft US. She has been a member of the Board of Directors at AMTSO (Anti-Malware Testing Standards Organization) for the last 3 years. She also serves in the CleanApps Advisory Board. In general, she wants to provide users and companies safe and productive computing experiences, and protect billions of people from malware, fraud, and privacy breaches.
A native of Brazil, Glaucia has a Bachelor's degree in Computer Science from Universidade Federal de Goiás (UFG) and a Master's degree from Universidade de Campinas (UNICAMP – São Paulo).
Advisory board
The AMTSO Advisory Board brings together experts from across security, testing and other relevant fields to provide AMTSO with advice, guidance and direction. The following people currently sit on the AMTSO Advisory Board: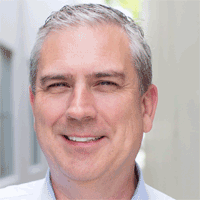 Alex Eckelberry
Alex is a 30-year technology veteran with a broad range of experience in technology leadership and development. Currently the COO of automotive tech leader AutoLoop, he was previously founder and CEO of Meros (acquired by DXC); president of GFI Security and CEO of Sunbelt Software (now ThreatTrack Security). He has also had stints with Borland International, Quarterdeck Corporation (now Symantec), and Kroll Ontrack. Alex also spent several years working in private equity at Bulldog Capital Management (now part of Monitor Deloitte), where he invested in a wide range of technology companies.
Alex is a board member of Malwarebytes; a board member of Knowbe4; executive chairman of Runaware Holdings AB; and is a past board member of the Google/Harvard joint venture, StopBadware; and a past board member of BlueStripe Software, now part of Microsoft.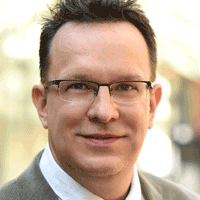 Marcus Pritsch
Marcus has been working in the field of Cybersecurity and data privacy for about 20 years. He studied computer engineering at the Technical University Berlin. After work as a scientific assistant at the Brandenburg University of Technology, he joined Stiftung Warentest in 2006. Stiftung Warentest is a German consumer organization that has been performing independent consumer tests using scientific methods since 1966. In cooperation with ICRT (International Consumer Research and Testing Organisation), Marcus is the supervisor project leader in the field of cybersecurity and privacy for a large number of consumer organisations worldwide. He has tested more than 1500 products. Tests were published in more than 20 countries. Marcus is also a member of ANEC. In this capacity, he represents consumer at the national and international standardization levels at ISO, CENELEC, CEN, ETSI, DIN and DKE. Television and radio stations regularly use his technical knowledge as an expert.

Neil Rubenking
Neil Rubenking served as vice president and president of the San Francisco PC User Group for three years when the IBM PC was brand new. He was present at the formation of the Association of Shareware Professionals, and served on its board of directors. In 1986, PC Magazine brought Neil on board to handle the torrent of Turbo Pascal tips submitted by readers. By 1990, he had become PC Magazine's technical editor, and a coast-to-coast telecommuter. His "User to User" column supplied readers with tips and solutions on using DOS and Windows, his technical columns clarified fine points in programming and operating systems, and his utility articles (over forty of them) provided both useful programs and examples of programming in Pascal, Visual Basic, and Delphi. Mr. Rubenking has also written seven books on DOS, Windows, and Pascal/Delphi programming, including PC Magazine DOS Batch File Lab Notes and the popular Delphi Programming for Dummies. In his current position as a PC Magazine Lead Analyst he evaluates and reports on security solutions such as firewalls, anti-virus, anti-spyware, ransomware protection, and full security suites.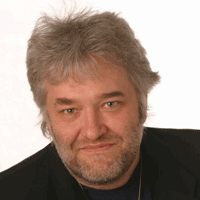 Tjark Auerbach
Tjark Auerbach's bio coming soon.
AMTSO is a community of over 60 member organizations, comprising security vendors and expert test labs from around the world. 
Active since 2008, AMTSO aims to drive improvement in all forms of testing of anti-malware and related security solutions. 
We achieve this through regular member meetings and active online collaboration, bringing testers and vendors together to share their experiences and ideas.
AMTSO develops standards and guidelines for anti-malware testing, providing advice and guidance to the expert testers among our membership and to others starting out in testing.
AMTSO brings together its members to discuss important issues facing testers and vendors alike. In-person meetings and active online discussion forums help our members learn from each other.
AMTSO builds and hosts tools for both expert testers and everyday consumers.
What services are provided by AMTSO?
AMTSO's activities are overseen by a volunteer Board of Directors, elected by and from the AMTSO membership. An Executive Team combining volunteers and paid professionals carries out the day-to-day running of the organization. 
Major issues are frequently referred to the membership for approval by vote. AMTSO also has an Advisory Board of trusted industry experts. 
You can find more details about the team behind AMTSO above.
What is AMTSO membership?
AMTSO currently has over 60 members from across the security and testing industries. 
We hold regular meetings in locations around the globe to debate the latest issues facing both testers and developers of security products. We host a members-only website, and run mailing lists and several active working groups where ongoing projects and breaking topics are discussed. 
We also maintain the Real Time Threat List (RTTL), a live feed of the latest and most prevalent malware samples with attached telemetry data to allow for focused testing.
How can I become an AMTSO member?
AMTSO membership is open to academics, reviewers, publications, testers and vendors, subject to guidelines determined by AMTSO. 
We welcome any company or individual with an interest in improving testing of security products.
You can find more information on joining AMTSO on our joining page.
How can I check if my vendor is an AMTSO member?
Details of our members can be found on our list of member organizations. Many of our members highlight their membership by posting our member logo on their websites.
You can find all our contact information on our Contact page. 
Additional information for press is available on our Press page.
What sort of organization is AMTSO?
AMTSO is a mutual benefit non-profit organization, incorporated in California as a 501(c)(6) class corporation.
AMTSO was founded in 2008 to improve the business conditions related to the development, use, testing and rating of anti-malware products and solutions. Any individual or entity that is genuinely dedicated to the purposes of AMTSO is welcome to join the organization.
What is AMTSO's charter and mission?
AMTSO's charter focuses on the following four areas:
Providing a forum for discussions related to the testing of anti-malware and related products.
Developing and publicizing objective standards and best practices for testing of anti-malware and related products.
Promoting education and awareness of issues related to the testing of anti-malware and related products.
Providing tools and resources to aid standards-based testing methodologies.
AMTSO stands for integrity, responsibility and fairness in testing: