Our tester members are a core part of everything we do, and are given special status and rights within the organization. All major decisions within the organization require approval from our tester member cohort. Being an AMTSO member is a reliable sign that a test lab is well-established and an active member of the community.

Below is a list of all current AMTSO tester members. Test labs not listed below are welcome to join us, and make sure their voices and viewpoints are heard.
You can also view all of our members.

AV-TEST is an independent organization which evaluates and rates antivirus and security suite software for Microsoft Windows and Android operating systems, according to a variety of criteria. Every other month, the researchers publish the results of their testing, where they list which products they awarded their certification. The organisation is based in Magdeburg, Germany.
AMTSO member since 2008
Tester member

The AVLab organization has been operating in the security industry since 2012. One of the primary objectives of AVLab is to test the usefulness of security solutions, issue certificates confirming the protection effectiveness against malware, and also provide results to public information while ensuring the maximum transparency of the tests.
AMTSO member since 2023
Tester member

MRG Effitas is a world-leader in independent IT security efficacy testing, research and expertise.
Their strategy has been to invest heavily into market-leading expertise and research so that they can be at the frontier of efficacy assessment and testing. As a result, they are the most forward-looking research organisation in their field, with a unique degree of technical competence in anticipating and planning for future trends and challenges, for example in WAF and NextGen testing.
AMTSO member since 2016
Tester member

NioGuard Security Lab brings together experts from industry and academia to conduct advanced anti-malware research and cybersecurity education. They are a malware research laboratory established based on Kharkiv National University of Radio Electronics in 2005 and located in Ukraine where teachers, master, and PhD students from partner universities can conduct their research together with the industry and academic experts for the top security companies.
AMTSO member since 2019
Tester member

SE Labs aims to improve information technology security by assessing products and services designed to detect attacks, protect against intrusions or both. They test a range of solutions including endpoint software, network appliances and cloud services. Their tests are technically accurate and relevant, and are conducted with the utmost integrity.
They perform private testing as well as producing public reports.
AMTSO member since 2016
Tester member

SecureIQlab is fundamentally a cloud security validation lab which primarily helps enterprises and organizations bridge the cloud security gap that exists between the current analyst and testing firms. They help enterprises and organizations identify and understand the actual cost of insecurity mapping enterprise-specific use-cases with operational risk metrics. They work with security vendors to help them validate products using testing methodologies that they develop use their proprietary validation framework and their patent-pending cloud security threat IP line.
AMTSO member since 2021
Tester member

SKD Labs is a leading independent testing facility that specializes in functionality testing, performance validation, and information security product and service certification. It develops and implements the highest testing standards to ensure maximum product effectiveness in functionality and performance. SKD Labs' independent testing and technical consultancy services benefit information security vendors to gain market advantage and to compete with established brands not only in Asia but also throughout markets worldwide.
AMTSO member since 2015
Tester member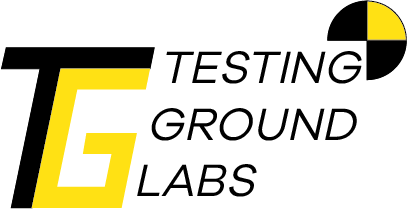 TGLabs is on a mission to challenge standards to evaluate enterprise product testing. Over the past decade, security products have evolved to encompass cloud, heuristic technologies. Yet, testing frameworks used to challenge these products have stayed the same. With the exponential growth in the volume and strategies being used to create and deploy malware. A new methodology is needed to evaluate the real efficacy of security products. TGLabs' approach uses AI in the testing framework to isolate areas of improvement and improve the overall quality of security products.
TGLabs' approach focuses on using industry best practices with academics know-how to offer a new approach to traditional testing methodologies.
AMTSO member since 2020
Tester member

Veszprog Ltd. was founded in February 1997 with the aim of implementing new ideas and innovations in the field of technical development, especially information technology systems. The experts of their company have wide ranging experiences and academic achievements in the field of computer data security, protection against computer viruses and thorough knowledge for developing multimedia systems.
AMTSO member since 2008
Tester member

Virus Bulletin is a magazine about the prevention, detection and removal of malware and spam. It regularly features analyses of the latest virus threats, articles exploring new developments in the fight against viruses, interviews with anti-virus experts, and evaluations of current anti-malware products.
AMTSO member since 2008
Tester member
Join AMTSO's global expert community and play your part in our mission to improve security through useful, fair and above all transparent.